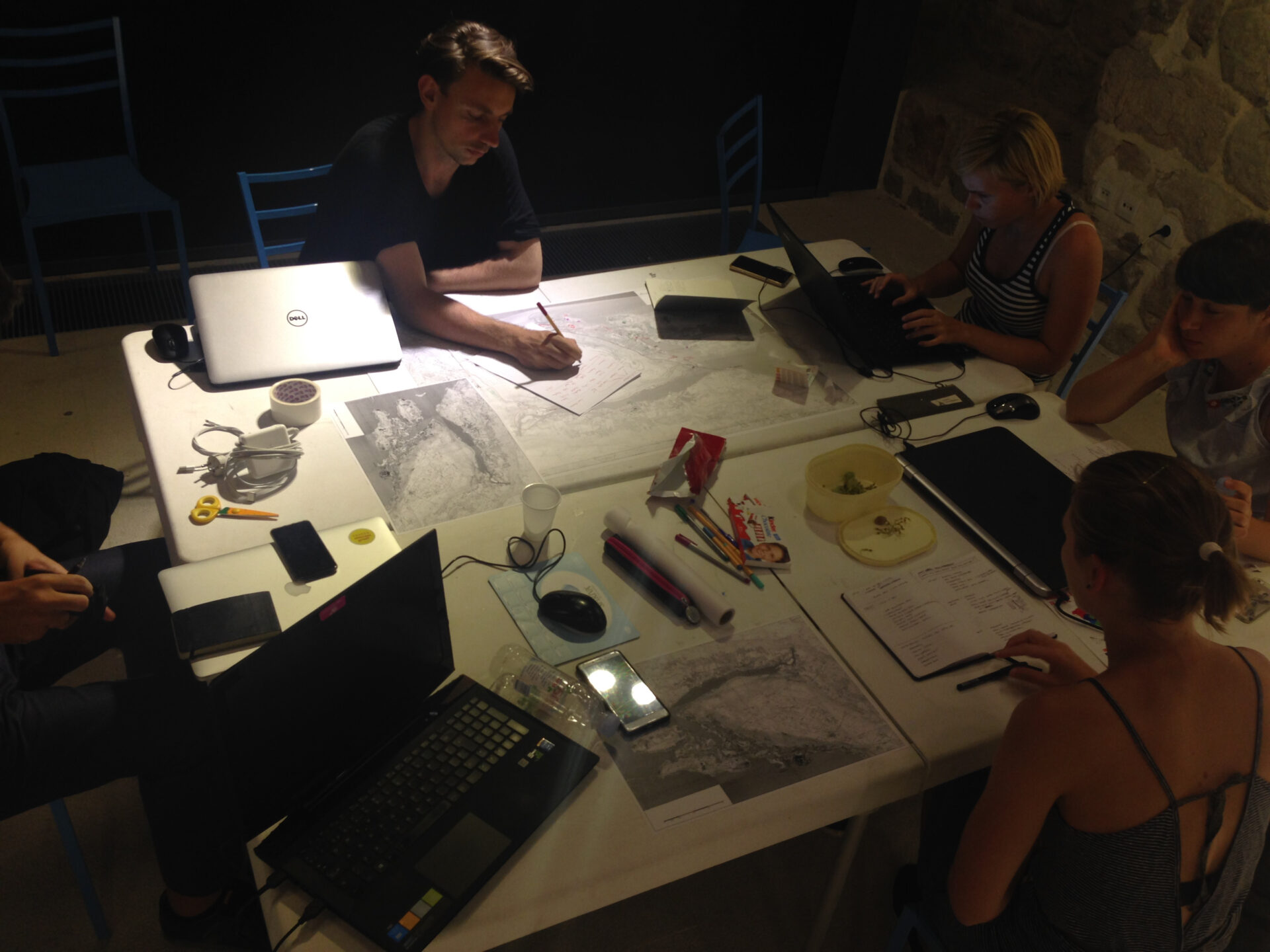 Masterplanning Participatory Research Strategic Planning Training Urban Design Workshops
Overbooking the City: An International Urban Design Workshop
Within an ever-more interconnected world the impacts of the transient flows of global tourism on urban societies, economies, nature, and the built environment, are both more intense and more diverse. They range from the prices of goods and the distribution of economic activity to the demographic mix and the operation of the land market.
In particular, in a climate of inter-city competition towards uniqueness and authenticity, cities, such as Dubrovnik, that can claim the quality of being 'historic', re-brand themselves, and are as much re-branded beyond themselves, as unique experiential landscapes, too often constructed on fabricated representations, commodified traditions, and a forged repetition of 'the past'. This image of the city re-orders the city itself; global tourism both redirects the local urban development process and (ab)uses vital local resources for its own unsustainable maintenance and future growth. For local urban communities the risk is not only becoming subservient to the flows and ebbs of global tourism, losing their own self-generated vitality and particularity, but also less self-reliant and resilient in the face of future adversities.
Dubrovnik, the 'Pearl of Adriatic', is a world renowned tourist destination. The 0.18 sq km of its historic city, classified as a UNESCO World Heritage site, host more than 2 million visitors each year; a visitors-to-area ratio that beats Venice 5 times over.  While this explosion of tourism may seem relatively benign, even desirable as a newly discovered source of economic prosperity and cultural vibrancy, questions arise over the impacts of such a disproportionately scaled phenomenon on the city.
Making use of design and policy tools for shaping and managing space we critically and analytically examine the effects of tourism on the city and to propose tailor-made urban design and policy solutions through which the relative advantages of Dubrovnik as a tourist destination can be used in a way that can benefit local communities and strengthen the city's long-term socio-economic and environmental sustainability.
Overbooking the City has consisted of an intensive 7-day programme consisting of studio teamwork, fieldwork research, and lectures, complemented with parallel public and social events. Each workshop unit welcomes 7-9 participants; it is lead by one guest and one host tutor, pairing international expertise and methodological approaches with local knowledge and lived experiences of the city. The selected sites in each of the 7 units of the workshop function as a lens through which an exploration of broader issues can be embarked upon and brought to a productive design-oriented conclusion. Final proposals were presented and debated in public in the presence of a jury composed of key representatives from industry, academia, and local authorities.

Images from top:
Overbooking the City
Fieldwork, Nuncijate, Dubrovnik, Croatia, August 2017
Work in progress
Work in progress
Proposal, "Resort City", presentation poster 1/2
Proposal, "Resort City", presentation poster 2/2
Proposal, "City and Territory", presentation poster 1/2
Proposal, "City and Territory", presentation poster 2/2
Workshop team, Lazareti, Dubrovnik, August 2017
Tags

CULTURAL HERITAGE, REGIONAL DEVELOPMENT, TOURISM

Year

2017

Place

Dubrovnik, Croatia

Partners

Placa Collective for Spatial Research / Institute for Spatial Planning Dubrovnik-Neretva County / City of Dubrovnik / Dubrovnik Architects Association / University of Split, Faculty of Civil Engineering, Architecture and Geodesy
Share project