Yiorgos Papamanousakis
Managing Director
Yiorgos is an architect and an urban development planner working with local government, academia, cultural actors, business and communities, to steer research-led community-focused projects. He is an advocate of the transformative powers of design and policy, committed to an urban development that is socially and environmentally just. Yiorgos founded Urban Transcripts and initiated its work leading several international urban laboratories, workshops, and events, focused on the co-creation of design and policy solutions in response to urban development challenges in different cities, in Greece, Italy, the UK, Germany, and Croatia. He has practiced architecture in France, taught architecture in Umea University, Sweden, worked in Strategic Planning in local government in the UK, and in consultancy with the New Economics Foundation in London on the social impact of urban development projects. He is the Editor-in-Chief of The Urban Transcripts Journal, an online publication on cities bringing together peer-reviewed research, design and policy proposals, activist and community voices, visual arts and creative writing. Yiorgos qualified as an architect from ENSA Paris-la-Villette, Paris. He holds two masters from The Bartlett, University College London: at the Space Syntax Lab his research focused on how urban spatiality relates to socio-cultural diversity in Athens, Greece; in the Development Planning Unit, he explored how large-scale housing programmes and policies in Sri Lanka, Greece, and Sweden, have expanded social justice in the city.
Marcella Iannuzzi
Consultant
Marcella studied architectural history and restoration of architectural and urban heritage at IUAV in Venice and ENSA Paris-la-Villette. Following her thesis on contemporary architectural and urban developments in Shanghai, she trained as an architect in ENSAPLV, while working in professional practice in Paris. In 2013 she obtained her PhD in Urban Policies and Local Projects at the University Roma Tre in Rome. Her thesis focuses on the development of southern Italian cities. Her research interests include urban renewal and urban regeneration processes, with particular attention to the social processes of interaction of stakeholders and actors involved. Her approach to the study of urban practices of everyday life challenges established practices of urban regeneration and development and aims at their reform through a model based on bottom-up processes. Marcella has been actively involved in the Urban Transcripts project since its initiation as the kollektiva.net collaborative network. She is based in Torino, Italy.
Carolina Vasilikou
Consultant
Carolina Vasilikou is an architect, educator and researcher who works with architectural students to enhance research and practice-led global transferable skills across UG and PG education. Carolina believes that people-centred, inclusive design is at the forefront of current debates around quality of life and the city. Carolina landed at the School of Architecture, University of Reading, since its first year of operation and has led the Live Projects promoting inter-disciplinary collaboration and empowerment through design by making practices. She chairs the Breaking down Barriers diversity and inclusion in teaching and learning team at UoR and has founded the annual Inclusive Hackathon events, a vertical multi-disciplinary workshop working with (dis)ability groups aiming to increase awareness of Design For All in the built environment. She has been part of the UT team since 2015 and co-organised the Athens Urban Laboratory: transforming the [re]public. Carolina is a trained architect and a certified WELL Accredited Professional. She is leading research projects on multi-sensory navigation and well-being in urban spaces, knowledge transfer partnerships and is currently a member of the ASF-UK. Carolina holds a degree in architecture and urban design from NTUA (GR), a MSc in Engineering from the University of Bath (UK) and a PhD in sustainable architecture from the University of Kent (UK). She is currently a Fellow in Higher Education Academy. Carolina is fascinated by projects that investigate the re-definition of inclusive space and public participation through the innovative exchange of practices, exploring multisensory and socio-cultural values of architecture and facets of urban activism and community-led practices.
Mohamed Magdi Hagras
Consultant
Towards achieving socially sustainable urban development, Mohamed Hagras's practice and research has focused on the Socio-Economic Impact Assessment process over the past decade. Hagras is an urban designer, planner, researcher, and assistant lecturer in the American university in Cairo, with over 11 years of professional and academic experience. He has worked with local and international organizations including UNESCO, UNDP and UNHCR, in different scales of urban development and informal urbanism upgrading projects in Egypt. He also participated in many international projects and workshops in the fields of architecture, urban design, and urban development with public participation in Egypt, Greece, Germany, Italy, and Russia. Since 2014, Hagras joined Urban Transcripts as an associate and  an editorial member of The Urban Transcripts Journal. During the past years, Hagras learned a lot and is still learning about sustainable urban development, his academic and professional skills reflect his multidisciplinary education in Architecture (B.Sc.), Urban Design and Community Development (MSc), and Urban and Regional Planning (PhD-candidate). His ultimate goal is to improve the urban quality of life in the cities around the world.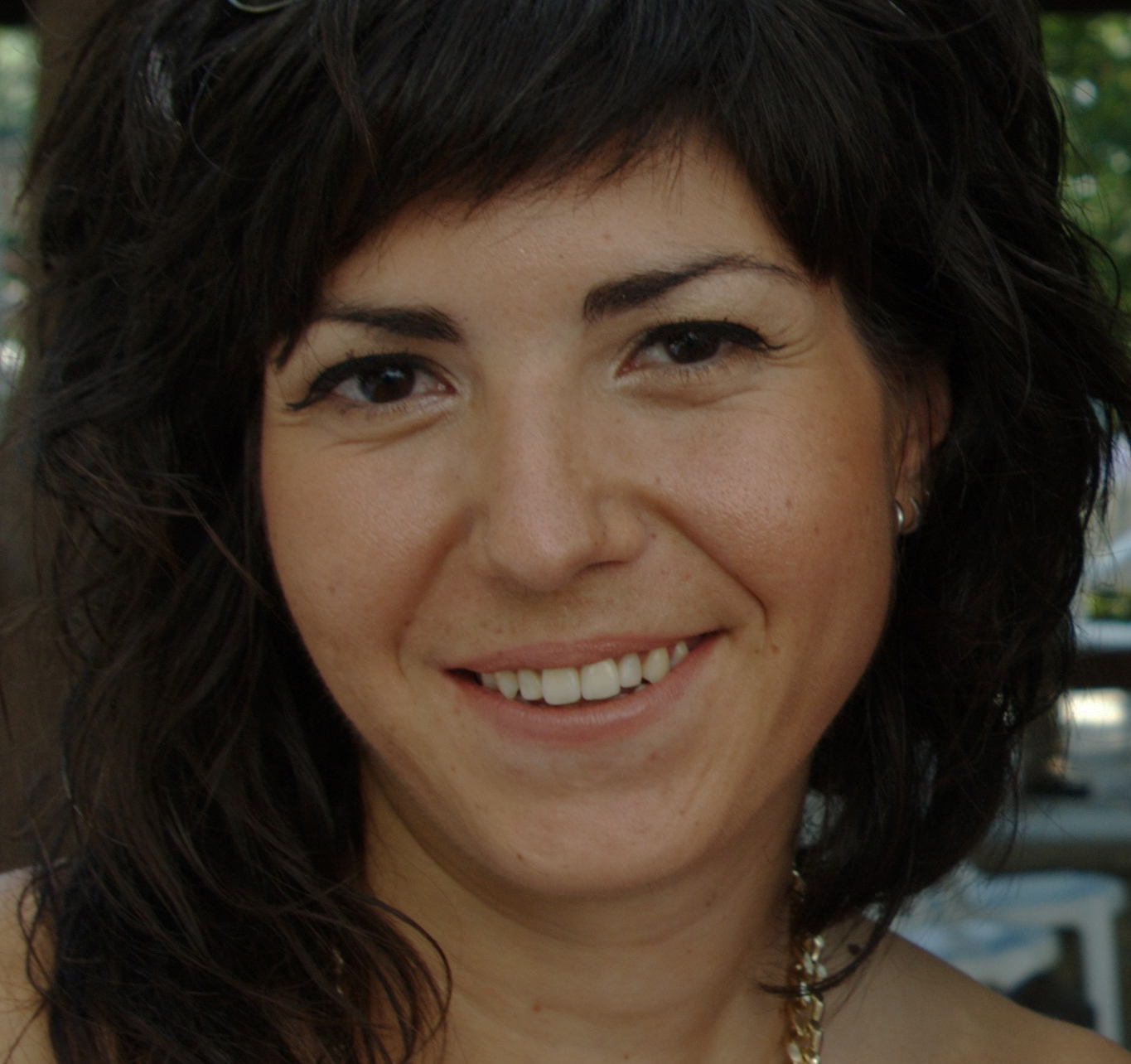 Sofia Xanthopoulou
Associate
Sofia is an architect and urban designer based in Thessaloniki, Greece, a co-founder of at TKSX architecture and engineering practice. Her work involves research, analysis and development of strategies for planning and city-making, elaboration of architectural studies, project management, and construction supervision. She participates in architectural competitions and exhibitions. Her interests focus on innovative approaches in the development of architectural and urban planning strategies. Sofia's work and research aims to bridge the architectural and the urban scale. She has been assisting teaching in the Polytechnic School of Aristotle University of Thessaloniki since 2014, in Urban Landscape Design. More recently, Sofia has been actively involved in local politics, with a particular interest in local participatory processes and the "commons". Sofia was an elected member of the Standing Committee on Architecture of the Technical Chamber of North-Central Greece (2010-2013), and the vice-president of the Thessaloniki Architects Association (2017-2019) working on organising public events on architecture and urban planning themes and advising municipalities on urban development strategies and competitions. She graduated from the school of Architecture of Volos (University of Thessaly) in 2006 and holds a postgraduate degree, MSc Urban Strategies (University of Applied Arts, 2009).
Fabiano Micocci
Associate
Fabiano Micocci (Rome, 1976) graduated from the Faculty of Architecture of the University of Roma Tre in 2002 where he also specialized in 'History of the Design Process' (2003). He obtained his PhD degree in Architecture and Urban Design from the University of Florence (2010). Ηe teaches at the Department of Architecture at the University of Thessaly, in Greece, and previously he taught at the University of Florence, Lebanese American University of Beirut, and Metropolitan College of Athens. He also participated as Visiting Professor and Tutor in many international workshop and summer schools. He is co-founder of the architecture office NEAR architecture (www.neararchitecture.com), a practice focused on design and research based in Athens and Rome.
Felipe Lanuza
Associate
Felipe is an architect and academic. He obtained his BA and professional qualification at the University of Chile, a Masters in Architecture at the Catholic University of Chile, and holds a PhD in Architectural Design from the Bartlett School of Architecture, UCL. He completed a post-doctoral research residency at the UCL Urban Laboratory, finalising with a solo exhibition at the Bartlett in October 2019. Since 2020 Felipe is a Research Fellow at the Centre for Architecture, Urbanism and Global Heritage at Nottingham Trent University, for the project 3D for Heritage India. Experiences of absence in the built environment are Felipe's research focus, to build up alternative understandings and representations of urban change, and to inform design thinking. He has disseminatedand exhibited internationally and is teaching experience covers interior design, architecture, urban and landscape design, as well as architectural history and theory, primarily in the UK and Chile. Felipe is co-founder of DLA Scan Architectural Studio, and is a member of Urban Transcripts since 2012. He was a tutor at the Urban Transcripts Workshops in London, Berlin, Chania, and Thessaloniki (EcoWeek), Design Director in 2013-14 and is currently part of the editorial board of the Urban Transcripts Journal.
Stefanie Pesel
Associate
Stefanie studied Architecture at the University of Applied Sciences Nuremberg and the Academy of Fine Arts Nuremberg. She completed her postgraduate studies in Urban Strategies at the University of Applied Arts Vienna in 2009. Since then she had the opportunity to gain experience in the field of research, architecture, interior design, product design and urbanism. She worked for several architectural offices, including Studio Vlay, Vienna/Austria, Coop Himmelb(l)au, Los Angeles/USA, LAVA (Laboratory for Visionary Architecture), Stuttgart/Germany and Kinzo, Berlin/Germany. Currently she is working as a Design Architect at Bermüller + Niemeyer Architekturwerkstatt, Nuremberg/Germany. During her studies she developed a strong interest for understanding different cultures and started to research about identities and their interactive relation to design, architecture and urban environment. Inspired by her interest in visual as well as performing arts and music her research focus is on how space can be transformed from one's surrounding to one's experience.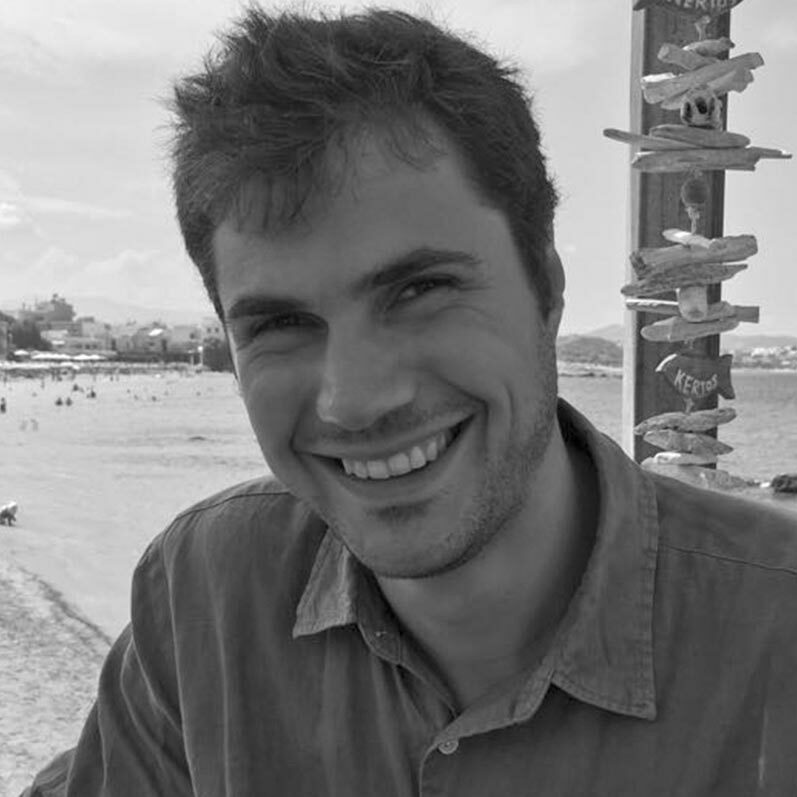 Carlo Pisano
Associate
Carlo Pisano is Assistant Professor of urbanism and urban design at the University of Florence. He has carried out research and teaching activities in the field of spatial planning and design at the Universities of Cagliari and Florence, IUAV of Venice, and TU Delft. The main research fields concern the study of Regional Design and Visioning in Europe at the metropolitan and regional level and the study of urban regeneration processes of areas in transformation, peripheral areas, and cities subjected to extreme touristic pressure. International research projects include "Bruxelles 2040" (2011), "Greater Moscow" (2012), and "Nieuw Zuid Masterplan" (2012) developed with the Associate Studio Bernardo Secchi Paola Viganò; the Strategic and Territorial Plan for the Metropolitan City of Florence (2016, 2018) and the Masterplan for the Quartier Wienerstrasse in Linz (2018), winner of Europan 14. Recent publications include contributions to Sustainability, Urbanistica, Crios, Tema, Monu, Tourism Planning & Development, and Journal of Cultural Heritage Management and Sustainable Development.
Sabine Hogenhout
Associate
Sabine joined KLH Sustainability as associate sustainability advisor at the end of 2019. Up to that point she had worked internationally as a qualified architect for over 13 years in the UK, The Netherlands and China. Leading the sustainability and placemaking agenda at Henley Halebrown and Mæ, alongside her role as project architect and associate, has given her a thorough understanding of realising projects with both environmental and social sustainability at their core. She has a special interest in environmental urban design and the impact of specific urban microclimates on the architecture and life in the cities. As a firm believer that we can still prevent climate catastrophe, she takes pleasure in challenging herself and others to create more sustainable developments. Besides her work at KLH Sustainability Sabine is a visiting tutor and lecturer at the School of Architecture at the University of Reading.