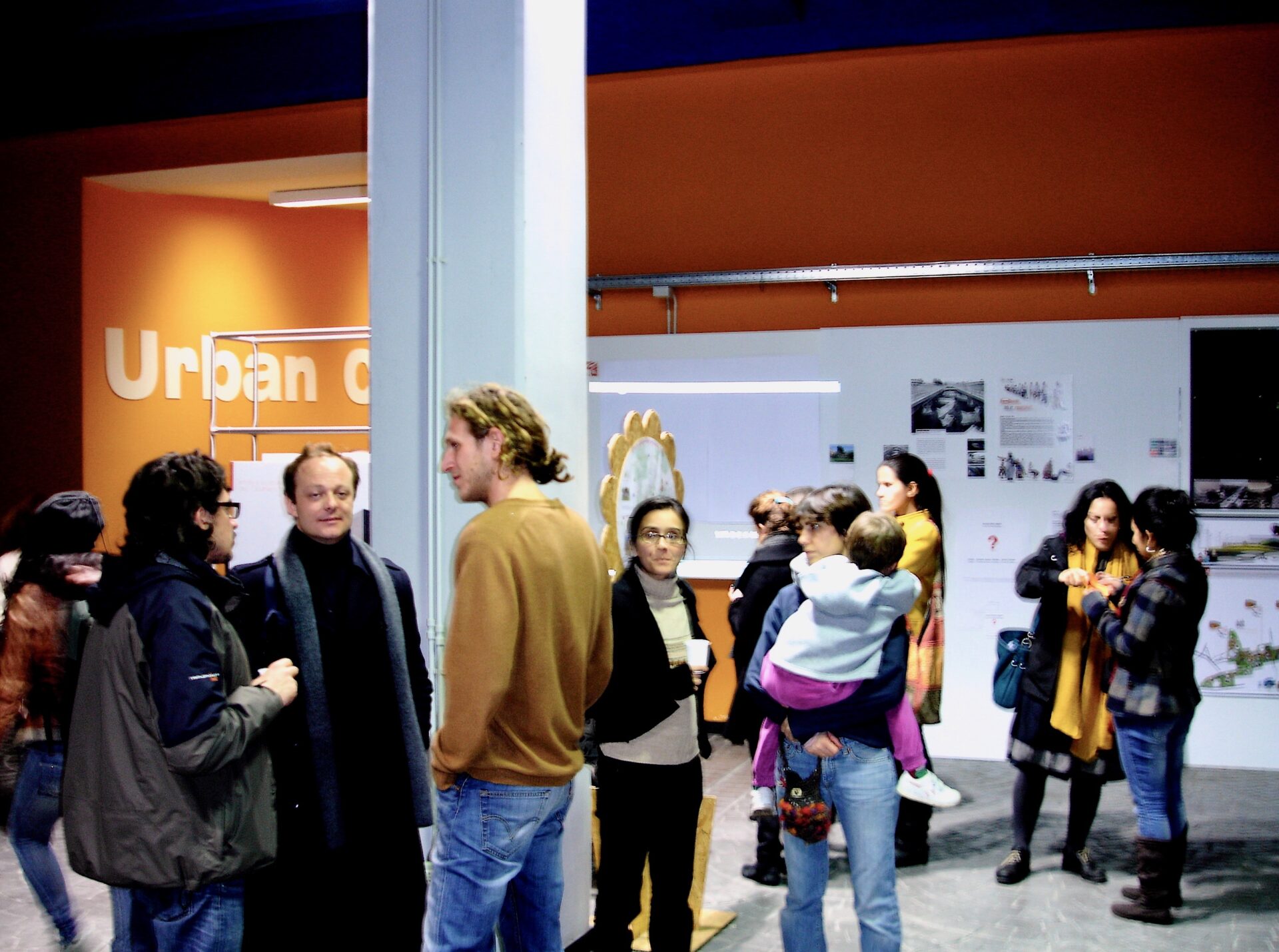 Participatory Research Public Events Training Workshops
Rome, the accidental city
Beyond the imagery of an unchanged and unchangeable old town, the realities of the city of Rome finely weave themselves through an everlasting conflict between the remote past, the recent yesterday, and the present. An exploration of Rome as an emergent territory reveals a vibrant congregation of "incidental" urban products: informal neighbourhoods resulting from spontaneous development, modernist experiments in (re)housing society, ruins of a history that tourism has forgotten, bold transportation infrastructure piercing through the city's residential fabric, urban voids or even unspoilt countryside that escaped 'development', all strikingly interlaced between the threads of time, in the junctures and overlaps between planned form and plan-resistant city. They appear like parts of an accidental city: a city of the unexpected contrasts in built forms and urban landscapes, a city continuously redefined by its citizens' spontaneous appropriation of space, a city of the unpredictable play between people, space and time.
We sought to discover the accident(al) in the city of Rome: the accident(al) which happens over time and transforms the 'essence' of the city that would otherwise remain unchanged, the accident(al) which adds surprise and complexity to our reality and challenges our understanding of the city, the accident(al) which generates the energy to recreate and reshape the city.
In partnership with University of Roma Tre, Rome Province, Rome XI local municipality and ESC self-governed community space, Urban Transcripts produced a 10-day public events programme consisting of an exhibition showcasing projects by architects, urbanists, researchers and artists from Italy and abroad, a conference, and an urban research and design workshop for students and young professionals. Events were hosted in venues across the city: Urban Center Roma XI in the neighbourhood of Garbatella, Roma Tre "Mattatoio" by the Tiber, Roma Tre Dip.S.U. at the quarter of Madonna dei Monti, ESC Atelier in San Lorenzo, as well as in various public spaces in Rome.

Images from top:
Urban Transcripts 2011
Workshop team, University of Roma Tre, Mattatoio, Rome, December 2011
Workshop group work, Urban Center Municipio Roma XI, Garbatella, Rome, December 2011
Workshop group work, University of Roma Tre, Dip.S.U., Madonna dei Monti, Rome, December 2011
Exhibition and conference participating projects, Zappata Romana urban agriculture initiative, Silvia Cioli, Luca D'Eusebio, Andrea Mangoni
Conference, Urban Center Municipio Roma XI, Garbatella, Rome, December 2011
Exhibition, Urban Center Municipio Roma XI, Garbatella, Rome, December 2011
Year

2011

Place

Rome, Italy

Partners

Dipartimento di Studi Urbani, Roma Tre / Provincia di Roma / Urban Center - Minicipio Roma XI / ESC Atelier / Facolta di Architettura, Roma Tre
Share project