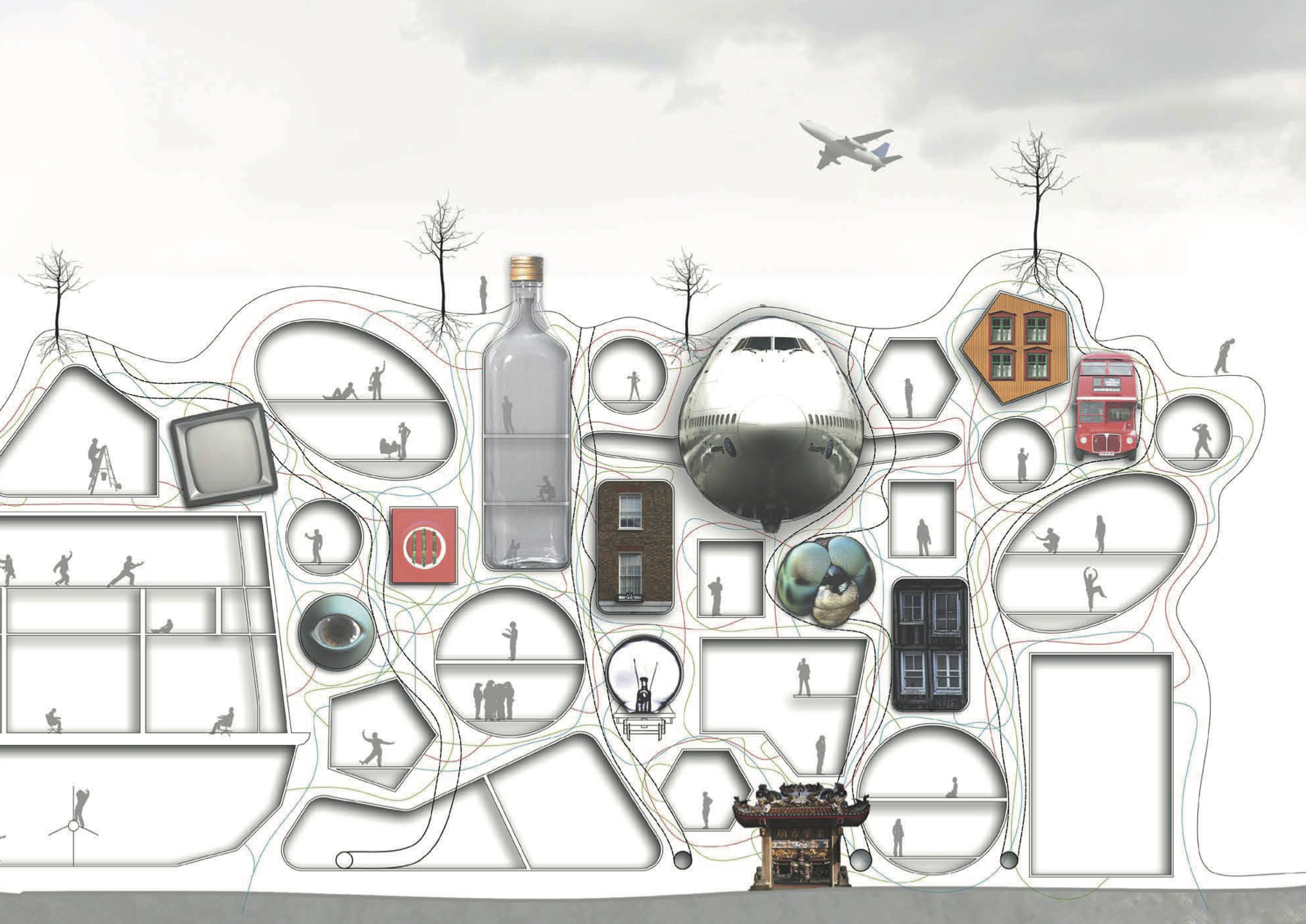 Participatory Research Public Events Training Workshops
London, the (n)ever-changing city
London has a reputation of a vibrant, dynamic city constantly reinventing and transforming itself, a highly adaptable organism that embraces change and like an astute tradesman turns it to its own advantage. From street fashions to the redevelopment of entire urban areas, London is an ever-changing city. Yet, despite its apparent dynamism, this is also the never-changing city of a society functioning through a remarkably resilient class-system where Victorian houses keep resisting 'continental' apartment buildings their residents peacefully ruled by a partly unelected and hereditary system of governance.
"Plus ça change, plus c'est la même chose", the more things change, the more they remain the same. This often-quoted epigram by Alphonse Karr could fittingly refer to these observations. But in what ways does this really apply on the city? Which are London's never-changing substrata and which are its ever-changing manifestations? How do they impact on one another? Can change and innovation happen in the absence of a rigid framework? Or can it be that stable and robust infrastructures actually form the basis for change in the superstructure of the city? Does this change really matter? To who and under what conditions? In what ways does the city's built environment change in response to socio-economic forces? How does it itself impede or support socio-economic change?
The Urban Transcripts 2012 London programme explored, analysed, and re-imagined this (n)ever-changing city. An exhibition and a conference brought together arts and creative media projects, theory and research work, architecture and urban design proposals. Integral to the programme, an international urban design workshop for students and young professionals was led by a team of architects, artists and researchers. Each of the 8 units of the workshop focused on a critical reading of urban development dynamic in different area of the city.

Images from top:
Urban Transcripts 2012
Workshop opening talk, NLA, London, December 2012
Workshop group work, Performance Space, Hackney Wick, London, December 2012
Workshop group work, Performance Space, Hackney Wick, London, December 2012
Exhibition and conference participating projects, Hidden Borough, Guerilla Architects
Exhibition and conference participating projects, The Island, Aigars Lauzis
Exhibition, ICN Gallery, London, December 2012
Exhibition, ICN Gallery, London, December 2012
Exhibition, ICN Gallery, London, December 2012
Year

2012

Place

London, UK

Partners

Performance Space / UCL Urban Lab / ICN Gallery / 17 Screens
Share project