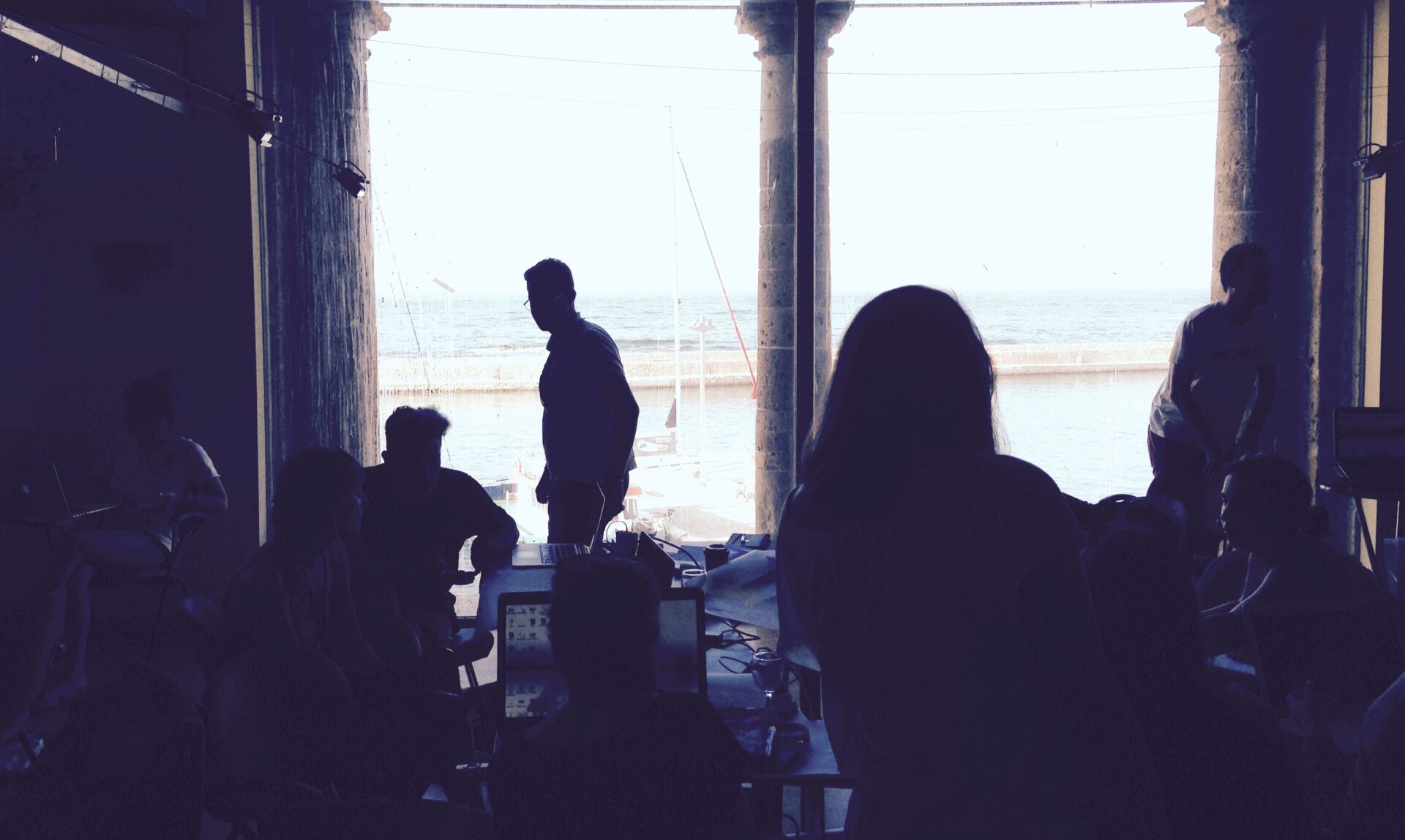 Masterplanning Participatory Research Strategic Planning Training Urban Design Workshops
On the Sea Edge: An International Urban Design Workshop
Exploring Chania as an urban laboratory on the sea edge the workshop brings into focus a number of issues common to medium-scale coastal cities in Greece, the Mediterranean, and beyond: abandoned places and urban voids, disputed edges where the ground dips into the sea, sites of remembered histories and forgotten stories, contested interfaces where the public meets the private, hybrid spaces where the physical merges with the digital, urban disorders regulated into grids and zones, local communities transforming within an international tourist market.
 
At times clearly delineated, at others blurry, and always in flux, it is the edge that is this workshop's primary matter: the edge between abandonment and occupation, memory and oblivion, public and private, physical and digital, land and sea, spontaneity and regulation, community and market. Making use of design and policy tools for shaping and managing space the workshop aims at a series of urban design proposals for specific sites in the city where these phenomena are most strongly manifested. The selected sites in each of the 7 units of the workshop thus function as a lens through which an exploration of broader issues can be embarked upon and brought to a productive design-oriented conclusion.
 
Each workshop unit brought together 4-9 participants from Greece and abroad and was lead by one guest and one host tutor, pairing international expertise and methodological approaches with local knowledge and lived experiences of the city. Through an intensive 7-day programme consisting of design studio teamwork, fieldwork research, and lectures, complemented with parallel public and social events, On the Sea Edge has generated a series of urban design proposals presented and debated in public in the presence of a jury composed of key representatives from industry, academia, and local authorities.

Images from top:
Proposal, "The Abandoned City", programme
Workshop studio at the Centre for Mediterranean Architecture, Chania, Greece, September 2016
Workshop group work
Proposal, "The Little Global City", presentation boards 1/2
Proposal, "The Little Global City", presentation boards 2/2
Proposal, "The (un)Ordered City", presentation boards 1/2
Proposal, "The (un)Ordered City", presentation boards 2/2
Workshop dinner, Nea Chora, Chania, Greece, September 2016
Tags

CULTURAL HERITAGE, PUBLIC SPACE, WATERFRONT

Year

2015

Place

Chania, Crete, Greece

Partners

KAM Center of Mediterranean Architecture – Chania Municipality / Chania Architects Association / Technical University of Crete, School of Architecture / Technical Chamber of Greece, Department of Western Crete
Share project