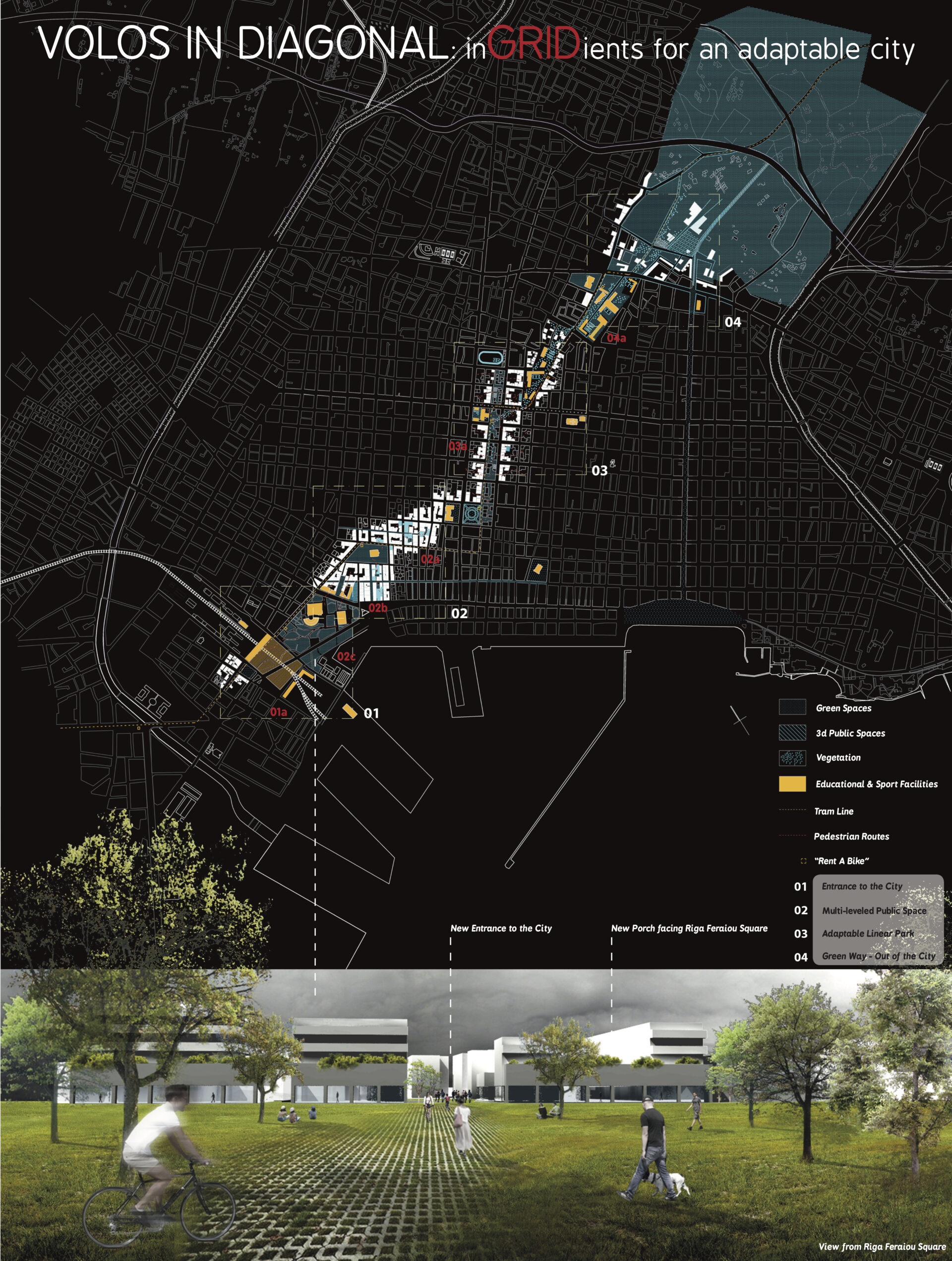 Masterplanning Strategic Planning Training Urban Design Workshops
Volos in the Extremes Urban Design Master Class
As the predominant model of development, in Greece and around the world, is severely challenged, we are presented with a unique opportunity to re-invent it: to shift from growth to sustainability, from market-dependency to self-sufficiency, from individually-motivated consumption to publicly-useful production, a whole new paradigm is longing to emerge. How will the city respond to it? And how can urban design and programming contribute to this very emergence? Considering the crisis as a trigger for the re-invention of the city itself, the workshop invited participants to work with radical urban development scenarios for an uncompromising future.
Through a 6-day programme of group work, site visits, lectures, and social events, Volos in the Extremes, composed of 7 units, generated a set of urban design proposals for different areas of Volos. Units focused on different geographies of the city, ranging both in scale and location, from building typology to the structure of the urban grid, and from the city's water edge to its peripheral 'strip' extensions – a set of urban design proposal for the entire city.
The workshop brought together an international team of students towards the end of their studies, recent graduates, experts, professionals and academics in architecture and urban design. It was hosted by the Department of Architecture, University of Thessaly.

Images from top:
Volos in the Extremes
Workshop group work, Department of Architecture, University of Thessaly, Volos, Greece, October 2013
Proposed intervention, reprogramming and redesigning the urban grid
Proposed intervention, a new productive model for the city
Proposed intervention, unifying interstitial spaces and reclaiming them for community use
Presentations of workshop proposals, Department of Architecture, University of Thessaly, Volos, Greece, October 2013
Year

2013

Place

Volos, Greece

Partners

Department of Architecture, University of Thessaly / Magnesia Architects Association / Thessaloniki Architects Association / Greek Union of Architects / Municipality of Volos, Municipal Center for History and Documentation
Share project